Val Sanford Promoted to Vice President of Marketing and Product; Neal Freeland, Most Recently of Microsoft Live Search, Named Vice President of Business Development
BELLEVUE, WA -- (MARKET WIRE) -- 12/03/2007 -- Zango (http://www.zango.com), an online media company, today announced the promotion of Val Sanford to vice president of marketing and product management, and the addition of Neal Freeland, most recently of Microsoft Live Search, as vice president of business development.
"The promotion of Val and the addition of Neal strengthen the Zango senior management team. Their roles in moving our Content Economy vision forward, especially in the eyes of the consumer, are very exciting and critical to our future success," said Keith Smith, CEO of Zango.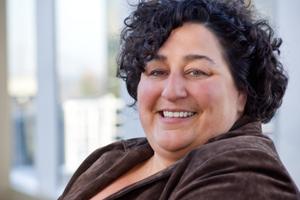 Val Sanford, vice president marketing and product management, Zango
Sanford joined Zango in June 2006 as director of product management. Over the past 18 months she has been instrumental in product integration following Zango's merger with Hotbar; the development and release of version 10.0 of Zango's free online content platform; and the company's ongoing efforts to create, strive for and abide by best practices designed to protect consumers and business partners.
In Sanford's expanded role, she's now responsible for all of Zango's corporate marketing to consumers, advertisers, Web publishers and content providers. Prior to joining Zango, Sanford was vice president of products at Singlestep Technologies and vice president of business operations at Network Commerce -- positions she held for nearly a decade.
Freeland joins Zango from Microsoft, where he held a number of positions within MSN, Windows Live and Live Search over the past five years. Most recently, Freeland was director of marketing for Live Search, where he launched the new search engine brand and managed the more than $100 million marketing budget in support of the release.
Freeland has also spent time at both The Boston Consulting Group and Siebel Systems. At Zango, he is responsible for the company's online direct-to-consumer efforts, including online advertising, search engine marketing and engagement programs.
In 2002, Freeland received his MBA with a focus on marketing, strategy and finance from Northwestern University. Previously, he spent seven years as a lieutenant in the U.S. Navy and earned bachelor's degrees in sociology and political science from Stanford University.
Further information about Zango's executive management team can be found at: http://zango.com/Destination/Corporate/ManagementTeam.aspx.
About Zango
A pioneer of what we call the Content Economy, Zango, an online media company, fulfills millions of consumers' growing demand for free, sought-after online videos, games, music, tools and utilities, giving those consumers greater choice and control over when, where and how they access that content. Zango's vision enables content creators to monetize and distribute their content, provides publishers access to valuable and unique content as well as a way to make money from their Web traffic, and delivers to advertisers industry-leading ROI through time-shifted ad delivery by engaging consumers precisely when they are most likely to make a purchasing decision. Committed to safe and ethical practices, Zango welcomes tens of thousands of new opt-in consumers every day. For more information, visit www.zango.com.